Jason Hope: A Futurist´s Thoughts on the Future of Social Media
Jason Hope is a noted futurist, entrepreneur, and philanthropist who has created a name for himself by predicting technology's trends' future. His thoughts and predictions about the future of social media, particularly concerning businesses, entertainment, mobile devices, and Facebook, have gained wide attention and appreciation from experts worldwide.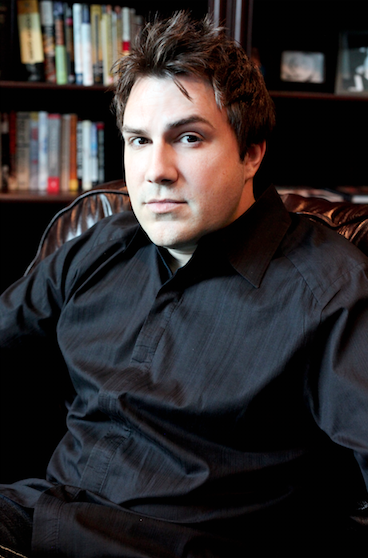 The Importance of Social Media for Businesses 
According to Jason, social media has become increasingly important to businesses. In 2021, many businesses focused more on their social media presence than their websites, recognizing the enormous potential in reaching a vast consumer base. Unlike traditional websites, social media sites allow businesses to communicate with their consumers and establish long-term relationships. As businesses continue to invest in their social media presence, they will gain a competitive edge by reaching more customers, building brand loyalty, and communicating their values through a platform their customers trust. For Jason Hope, this plays a vital role within business growth and success.
Social Media: A Source of Entertainment and Information 
Social media sites are becoming increasingly popular due to their value as entertainment and information sources. Recent studies show that users spend an average of 2 hours and 45 minutes on social media daily, making it an integral part of people's lives. As content creators continue to innovate and create engaging content, social media will remain a central platform for entertainment and education. Jason Hope predicts that social media platforms will continue to provide users with an experience designed for their interests, creating communities around them and facilitating conversations to promote engagement. 
Mobile Devices and the Future of Social Media 
Mobile devices play a vital role in the future of social media. With 91% of internet users accessing social media through mobile phones, marketers all around the world focus on mobile app-targeted ads and forming communities around their devoted customers. Jason Hope emphasizes that for a business to grow, a solid social media presence and targeted mobile app ads are critical to increasing user engagement and driving business growth. As mobile devices continue to evolve and become more powerful, they will become even more essential to the future of social media. 
Facebook: The Future of the Largest Social Media Platform 
Lastly, business visionary and philanthropist Jason shares his thoughts on Facebook, the largest social media platform. Jason doesn't believe that Facebook is dying; however, he acknowledges that the platform is losing its charm with time. Gen Z doesn't care much about Facebook, and people have trust issues regarding the platform. Jason Hope suggests that Facebook needs to add some exciting new features to regain its popularity and users' trust. 
As Facebook adapts to changing technology and new user trends, it will remain a significant player in the world of social media, considering its popularity and impact on the entire social media landscape. In conclusion, Jason Hope's thoughts on the future of social media highlight the significant role that social media will play in the lives of people, businesses, and society. As social media companies and technology evolve, social media's principles as a communication and entertainment technology will continue to dominate people's lives for many years.