About Happy Joe's Pizza & Ice Cream
Pizza and ice cream are the main menu items of Happy Joe's. A restaurant located in Bettendorf, Iowa. Lawrence Joseph founded the chain in 1972, and it has since grown to include sites in states like Illinois and other parts of the Midwest.
The company's latest franchisees are Heather Avery and Leslie Boynton. Avery will represent the brand as the new manager in Kewanee, while Boynton will assume operations in a new facility in Galesburg. Tom Sacco, the company's CEO and chief happiness officer, claims that the two have a genuine understanding of the business and a burning desire to foster a happy, family-like environment that cheers up the neighborhood daily. Happy Joe's is the best option for a fun family dinner.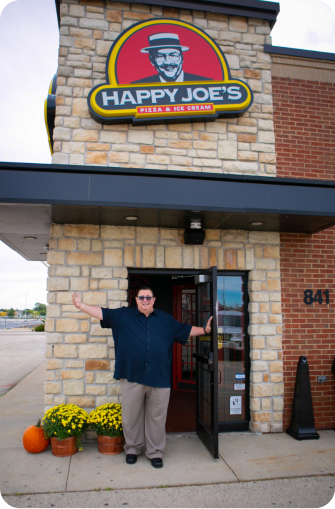 Leslie Boynton 
Boynton claims that her time at Happy Joe's has been the best. She feels the company's founder has been an inspiration. Boynton's dream has been to have her own Happy Joe's. She believes this opportunity in Galesburg will enable her to realize that dream of making everyone feel welcome, cared for, and joyful.
Avery has advanced from a server to a general supervisor at Happy Joe's. Following her achievements with the brand, she believes effort and dedication are rewarded. As a franchisee of Happy Joe's, Avery wants to inspire others to pursue their ambitions. She feels privileged to be part of a business that uplifts and supports the community.